Popular Searches:
Keep up to date
Sign up today for exclusive offers and incredible experiences you won't want to miss at Queen Elizabeth Olympic Park.
Sign up now
Hackney Bridge
Bars Restaurants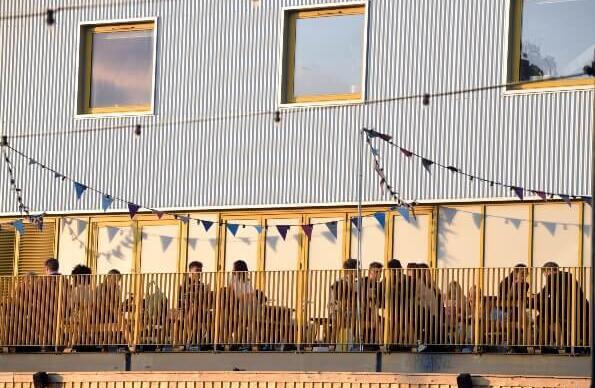 Prepare to be wowed by Hackney Bridge's east London charm. Located at the edge of the Park, a few minutes away from Hackney Wick, this vibrant destination offers a unique blend of culture and cuisine.  
The space is split into two sections: the ground floor that hosts the food traders, and the upper mezzanine with plenty of seating. From food stalls showcasing a mix of global flavours to a bar that is stocked up with whatever you could want, Hackney Bridge sets the stage for a fun and relaxed day out. Here are the delicious options that await you: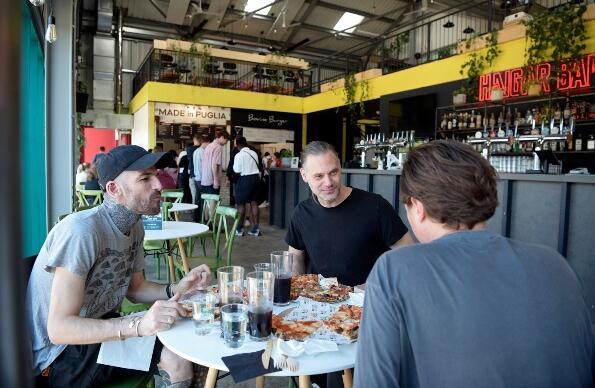 Bovine Burger 
Bovine Burger craft exceptional NYC-style classic burgers, complemented by a select range of toppings (think cheese and bacon) and delectable house-made sauces, all nestled within a bakery-fresh bun.  
Filligriz 
Head to the Filigrillz stall for unbeatable Filipino BBQ food. Prepare for bold flavours as well as rice boxes and wraps filled to the brim with jasmine rice, salad and delectable barbeque meat.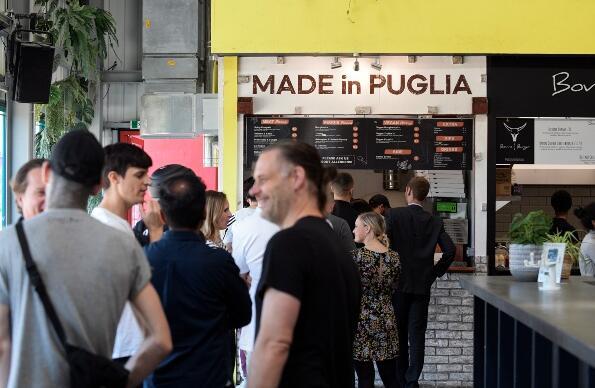 Made in Puglia 
The Made in Puglia team know a thing or two about how to make the perfect Neapolitan pizza. With double-fermented dough and fresh ingredients sourced from Italy, their pizzas are cooked in a custom-built wood fire oven.  
Rainbo 
Rainbo, a taste of Japan via Hackney, are famed for their East meets West flavours and present a love letter to Japanese street food. Think pudgy, pillowy gyoza with a range of fillings, chicken katsu, bao, and the unbeatable Japanese fried chicken – perfect bites to accompany a drink.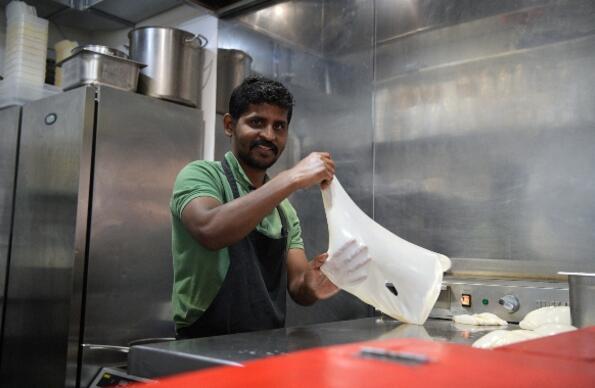 Tamila 
Browse your choice of South Indian curries at Tamila. Fragrant, warming and hearty, dip a layered roti into the spicy mutton/paneer butter masala/chicken curry/channa masala and let the flavour make its magic. Don't miss the onion bhajis to complete a Tamila feast. 
Wrap n Rolla
Be amazed at how a humble wrap can wow you at Wrap n Rolla's. Taking the classic tortilla and filling it with a plethora of banging flavours, from jerk chicken to halloumi and falafel, you're in for the perfect lunch treat. 
More from Hackney Bridge
Get to know Hackney Bridge's menu and offerings better!
Visit their website