Popular Searches:
Keep up to date
Sign up today for exclusive offers and incredible experiences you won't want to miss at Queen Elizabeth Olympic Park.
Sign up now
Playgrounds
Looking for a family day out? Explore the different play parks at Queen Elizabeth Olympic Park. From the Tumbling Bay Playground which is full of adventures, to playing in the fountains or even trying out a climbing wall, kids of all ages will love the Park's unique play areas.
Tumbling Bay Playground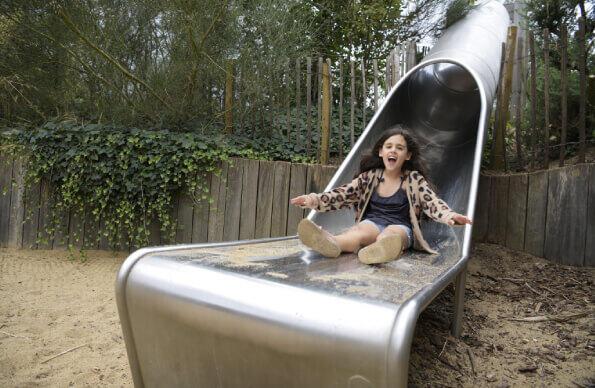 Tumbling Bay Playground
In the north of the Park, the Tumbling Bay Playground features rock pools, sand pits, tall treehouses, and wobbly bridges, as well as slides, swings and plenty of space to run about. It is designed to make sure children have the chance to play in a real, natural environment, and encourage them to experiment.
Find out more
Did you know?
Tumbling Bay Playground won a special award in 2014 from the prestigious Civic Trust Awards for its accessible and inclusive universal design! 
Pleasure Gardens Play Areas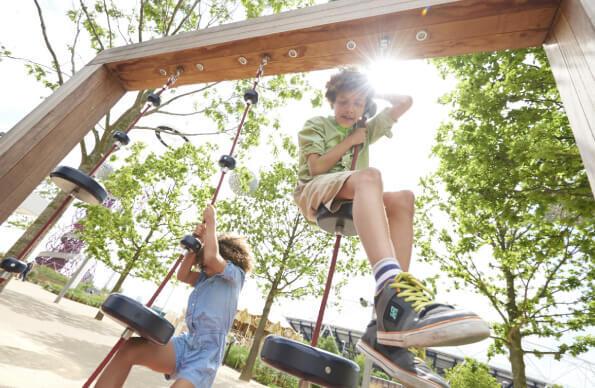 Pleasure Gardens Play Areas
Kids love the huge expanse of play areas in the south of the Park, which are designed to let them explore and play freely. Gigantic red rocks form challenging climbing frames up to broad slides, with oversized swings and even a giant sand pit! 
Climbing Wall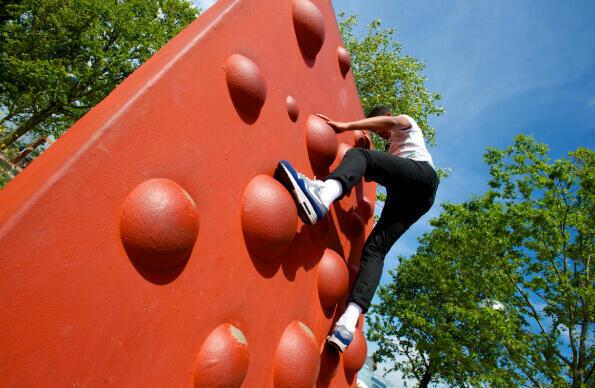 Climbing Wall
Formed from the gap left by a bridge which was used during the London 2012 Games, the vibrant red climbing wall is one of the Park's most popular destinations for climbing fans. The climbing wall features handholds suitable for traversing or bouldering.  
Water Fountains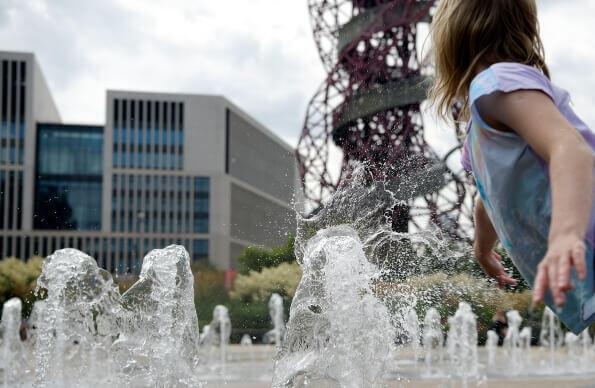 Water Fountains
With 195 individually controlled jets of water, these fountains outside London Stadium are a firm favourite for visitors of all ages. Stand between the snaking pathway of the fountains and you will find yourself in a labyrinth of computer-controlled walls of water. 
The fountains usually operate from March to October each day from around 10am until 5pm except on London Stadium event days. They will be turned off from 2 October for the winter. Please see visitor information for more.