Popular Searches:
Keep up to date
Sign up today for exclusive offers and incredible experiences you won't want to miss at Queen Elizabeth Olympic Park.
Sign up now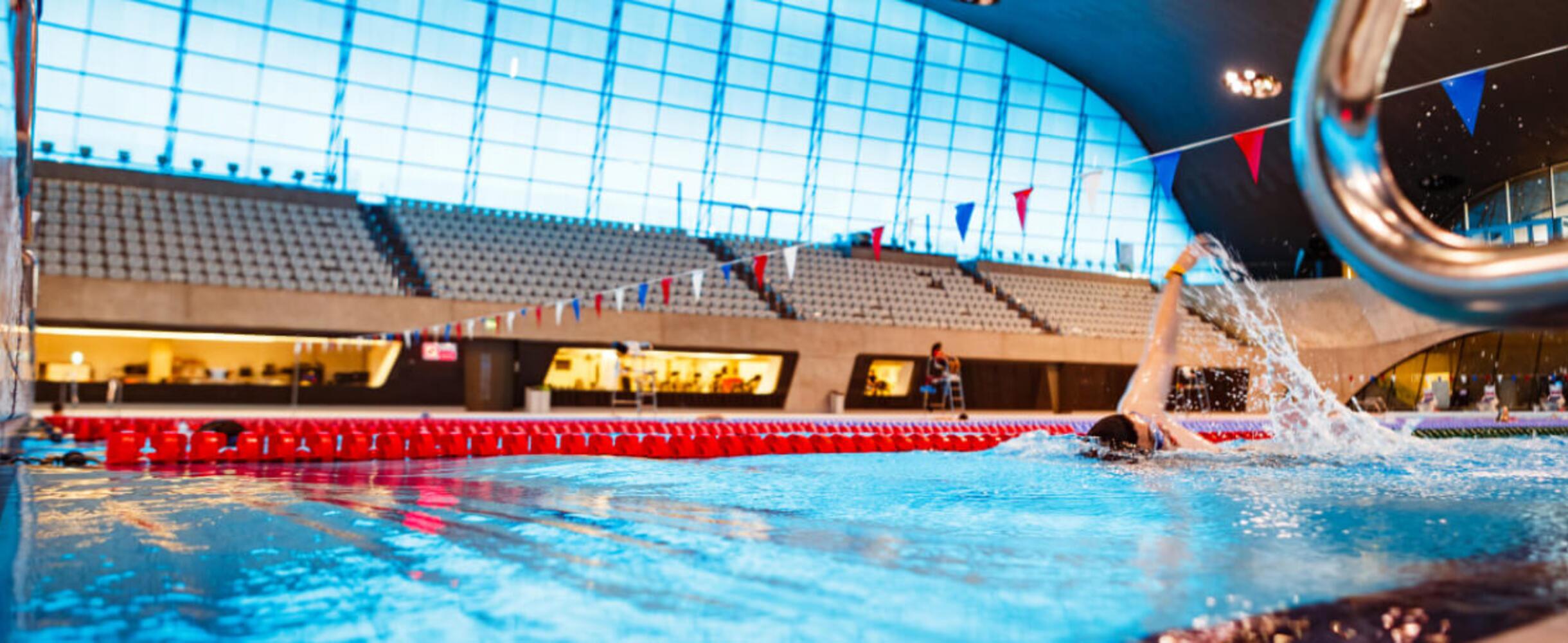 London Aquatics Centre
For the London 2012 Olympics and Paralympics Games, London Aquatics Centre provided a breath-taking backdrop to countless memorable moments such as Tom Daley's first Olympic diving medal and Ellie Simmonds' winning swims.
Now everyone can feel the thrill of swimming under that familiar wave-like roof and enjoy some of the best community swimming facilities in the country for the same price as local leisure centre swimming pools.
Swim and dive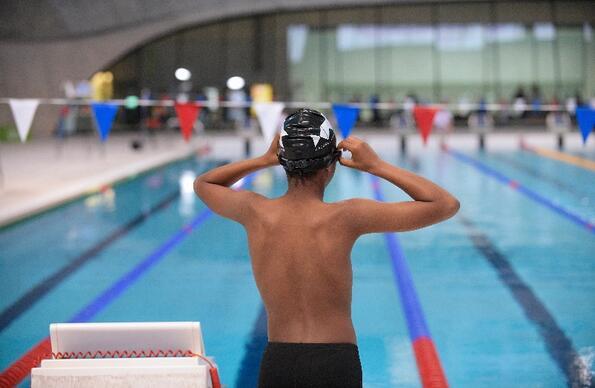 Swim and dive
Designed for swimmers of all abilities, from absolute beginners to Olympic and Paralympic champions, London Aquatics Centre offers a wide-ranging programme of activities. You can try fun family sessions, lane swimming, diving, alongside lessons for children and adults, community swim sessions and other aquatic disciplines. The facilities are second-to-none, so much so that the Centre is the training ground of the prestigious Dive London Academy!
The pool of champions
Did you know?
The London Aquatics Centre was designed by the award winning architect, Zaha Hadid. Zaha was then made a Dame by Queen Elizabeth II for services to architecture after the 2012 Games.
Aquatic events and activities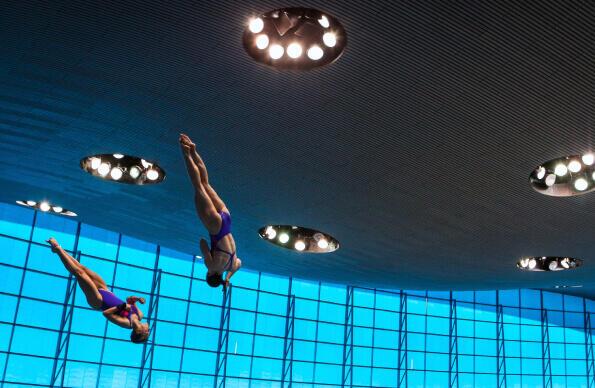 Aquatic events and activities
With a total seating capacity of 2,500, there's often world-class events taking place which you can book to watch and even some available to take part in! The venue has hosted the European Aquatics Championship, the International Lesbian & Gay Aquatics Championships and the yearly Marathon Swims event, among many more.
Families can get involved with Aqua Splash – an inflatable obstacle course which is laid out on the Olympic and Paralympic pool. Aqua Splash regularly runs on weekends and during school holidays and gives adults and children aged 8+ the chance to splash and slip your way to an unforgettable experience.
Find London Aquatics Centre