Popular Searches:
Keep up to date
Sign up today for exclusive offers and incredible experiences you won't want to miss at Queen Elizabeth Olympic Park.
Sign up now
Spend a day at the Park
Alongside being peppered with iconic landmarks like ArcelorMittal Orbit (Britain's largest piece of public art), London Aquatics Centre and London Stadium, Queen Elizabeth Olympic Park is home to vast parklands ready for exploration. With sporting activities, cultural events, inspiring artwork and delicious food and drink happening year-round there is always something you can get involved with. Discover our programme of exquisite dining, seemingly endless walking trails and massive music and sporting events.  
Explore beautiful parklands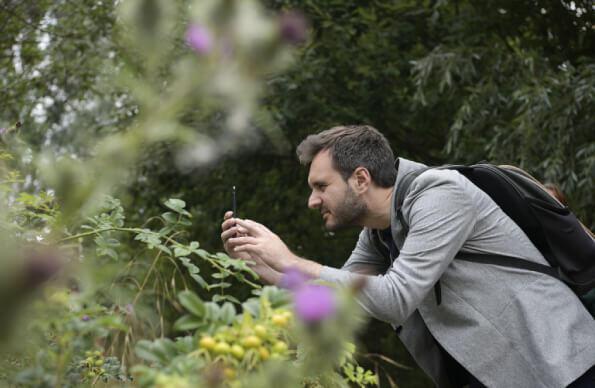 Explore beautiful parklands
Got a spare afternoon to hand and want to be outside in the fresh air? There are hundreds of acres of parklands for you to discover on the Park!
Why not take a stroll through the picturesque London Blossom Garden planted with 33 blossom trees representing the boroughs of London, including City of London. Or bring a picnic to the Park Meadows, a series of lawns near the Olympic rings, which in spring and summer bloom with the colour of beautiful wildflowers. You could also explore the River Lea paths, and follow the waterways that wind through The Park. Learn all about the different gardens and open spaces on the Park and find your favourite.
Then relax with a hot drink and snacks at one of the many cafés dotted around the park such as the Timber Lodge Café or The Last Drop. A perfect day out!
Get some walking ideas!
Fantastic food and drink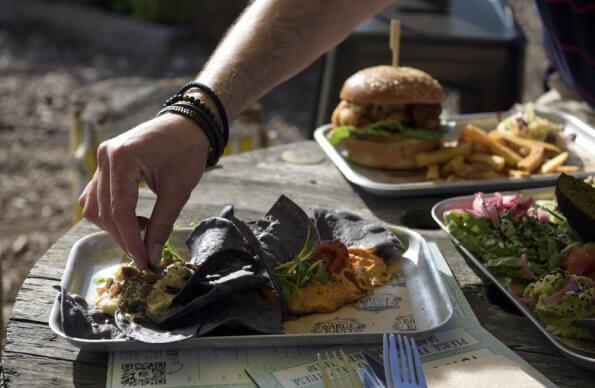 Fantastic food and drink
Craving delicious eateries? Queen Elizabeth Olympic Park is home to many restaurants, from the fine dining experience of Allegra at The Stratford Hotel to the more relaxed (but no less tasty) Hackney Bridge food hall - there is so much for you to choose from! Looking for stunning views to go along with award-winning food? Try out Barge East, where you can enjoy sumptuous classics on a 120-year old Dutch boat on the canal. Then when the sun's out, you've got to check out the kiosks along Tessa Jowell Boulevard, including Greek souvlaki, American diner classics and fluffy bubble waffles.
See all there is on offer
Inspiring arts and culture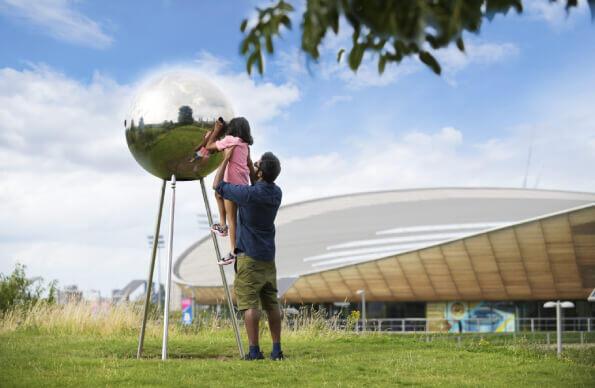 Inspiring arts and culture
The Park is teeming with cultural activity with even more on the way. Why not explore the Art on the Park trail and take in the 28 different artworks all around the Park? If you want to travel further afield, follow The Line walking art trail which starts in the Park and goes all the way to The O2. 
East Bank is the newest cultural quarter at the heart of the Park. It will soon be home to Sadler's Wells East's new 550-seat theatre and hip-hop academy, and will see the opening of V&A East's brand-new museum and Storehouse - due to house the 80,000 piece David Bowie archive. Also planned for the future is the BBC Music Studios, which is set to become the new home for the London Symphony Orchestra. So exciting!
If music is more your style then catch the stunning concert - ABBA Voyage! Marvel as Agnetha, Björn, Benny and Anni-Frid perform digitally through the use of cutting-edge technology, spectacular lighting and a live 10-piece band.
Get involved
World-class events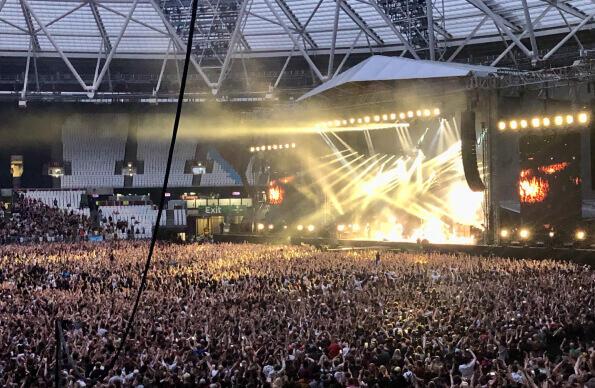 World-class events
Home to awe-inspiring and world-class events, Queen Elizabeth Olympic Park is simply unmatched in its variety of top sport and live music. From huge sporting events like Major League Baseball to award-winning superstar musicians, the Park is the place to be whether you're experiencing your favourite acts or exploring new passions. And, with iconic venues such as London Stadium seating up to 80,000, it's no wonder the Park is home to sell out crowds all year round. Stay in the know by joining our mailing list or follow our social media for announcements of activities.
Or see our what's on for more
Did you know
London Stadium has hosted some of the biggest artists in the world! Beyonce, Foo Fighters, The Weeknd, and The Rolling Stones have all graced the stage to name a few! Keep an eye out for who's coming up.
Stay and extend your trip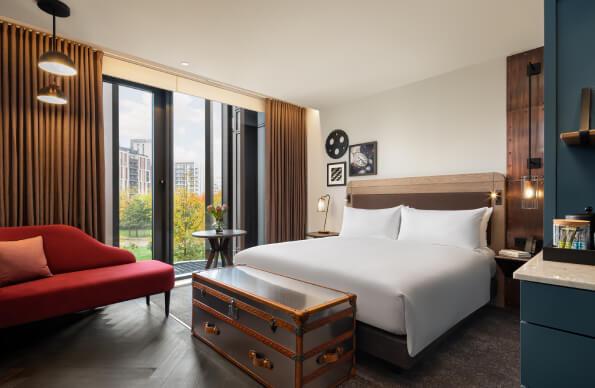 Stay and extend your trip
Why not stay overnight and extend the fun? There are so many different hotels to choose from such as The Gantry which has a large variety of eateries, bars and social spaces to enjoy (not to mention top quality rooms to stay in!). Or The Stratford is a boutique design hotel that's not only comfortable but conveniently located right by Stratford International Station. Top-quality service includes dining at Allegra restaurant with its spectacular sky terrace, the secluded Mezzanine cocktail bar, and an open kitchen dining bar in Kitchen E20.
Discover places to stay