Popular Searches:
Keep up to date
Sign up today for exclusive offers and incredible experiences you won't want to miss at Queen Elizabeth Olympic Park.
Sign up now
The best places for drinks
Queen Elizabeth Olympic Park boasts an abundance of fantastic locations for cocktails, mocktails and a huge range of other drinks in the heart of London. Whether you're seeking a trendy taproom, a vibrant bar, or a unique riverside experience, the Park offers much to choose from. Join us as we explore the best locations within the Park, perfect for enjoying refreshing drinks and unforgettable moments with friends.
Barge East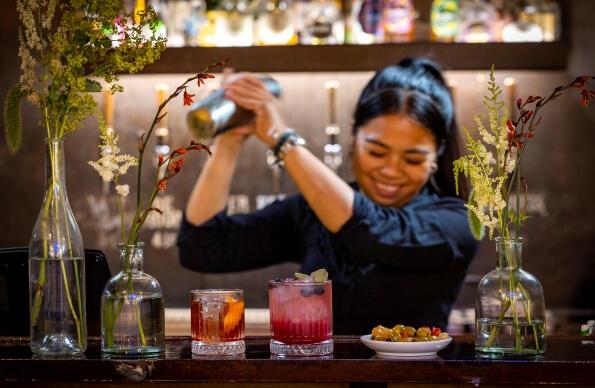 Barge East
For a truly memorable riverside cocktail experience, Barge East is a must-visit. This floating bar and restaurant, located on a beautifully restored historic Dutch barge, offers stunning views of the canal and a unique ambiance. Indulge in their creative cocktails while lounging on the deck or inside the snug cabin. With a focus on sustainability and local produce, Barge East offers a refreshing and eco-friendly drinking experience. 
Quench your thirst
Hackney Bridge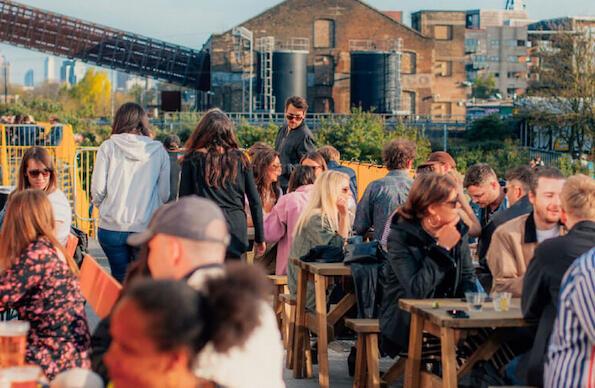 Hackney Bridge
Situated within a vibrant complex, Hackney Bridge houses a variety of bars, restaurants, and creative spaces. Explore this incredible space and discover cocktail options that suit your taste. Whether you prefer a sophisticated lounge, a lively bar, or a casual outdoor setting, Hackney Bridge has something to offer everyone. 
See what's on offer!
Hackney Bridge - what a find! Super good street food selection, good range of drinks, loads of space, atmosphere was buzzing, reasonable/decent prices. I just walked in and got a table with my mates - nice staff. :)
The Lock Inn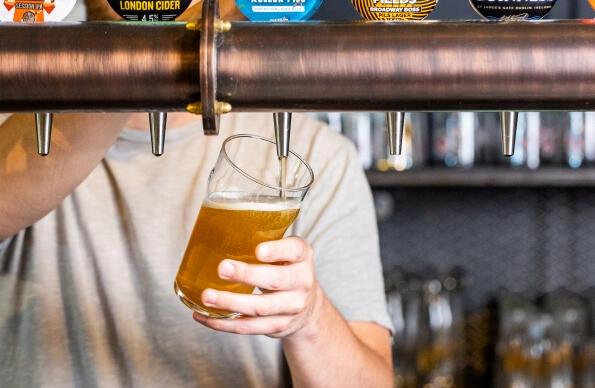 The Lock Inn
Nestled in Here East Canalside, The Lock Inn is a charming pub known for its inviting atmosphere. Relax and enjoy a drink while savouring their range of cocktails, mingling with friendly locals, and immersing yourself in the vibrant community spirit of the area. 
Check out their quiz nights!
Look out for live music Fridays
Head to the Lock Inn on the last Friday of the month as they whisk you to the Emerald Isle with their brilliant traditional Irish music. Not one to be missed!
Find out more
Four Quarters East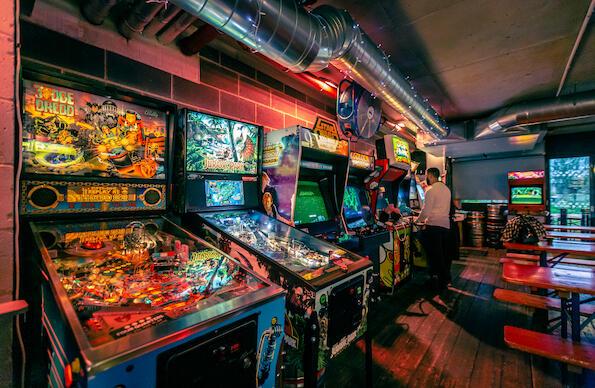 Four Quarters East
If you're seeking a unique blend of nostalgia, gaming, and great drinks, look no further than Four Quarters East, also in Here East Canalside. This retro-themed bar boasts an impressive collection of arcade games alongside a well-stocked bar. Challenge your friends to classic arcade battles while sipping on creative cocktails, creating a fun and nostalgic atmosphere that transports you back to the golden era of gaming.
Get your nostalgia fix