Popular Searches:
Keep up to date
Sign up today for exclusive offers and incredible experiences you won't want to miss at Queen Elizabeth Olympic Park.
Sign up now
Best vegan food
As the popularity of veganism continues to soar, the Park has become a thriving hub for mouth-watering vegan eateries. Whether you're a devoted vegan or simply curious about plant-based cuisine, we've assembled a delightful array of vegan-friendly restaurants and cafes, ready to tantalize your taste buds and redefine your perception of vegan food. If you live in E20 and want to try something new or are just visiting the Park and need a vegan fix to keep you going – this one is for you.
Viva! Vegan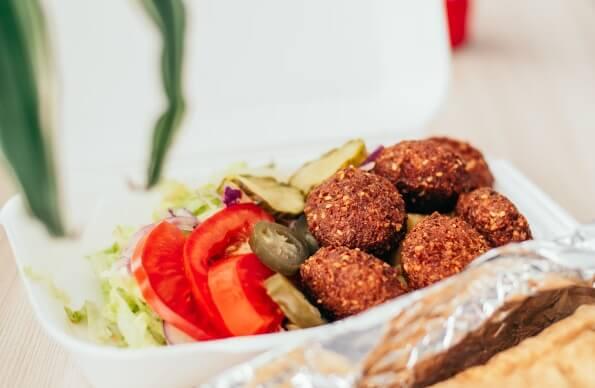 Viva! Vegan
With its prime location on Tessa Jowell Boulevard, Viva Vegan provides a central hub for those seeking vegan delights. Whether you're fuelling up for a day of exploring the Park or simply looking to switch up your lunch, come and discover the tantalizing flavours of their plant-based falafel wraps and boxes. You can even pick up some tasty vegan pastries and treats! 
Falafel for days!
The Breakfast Club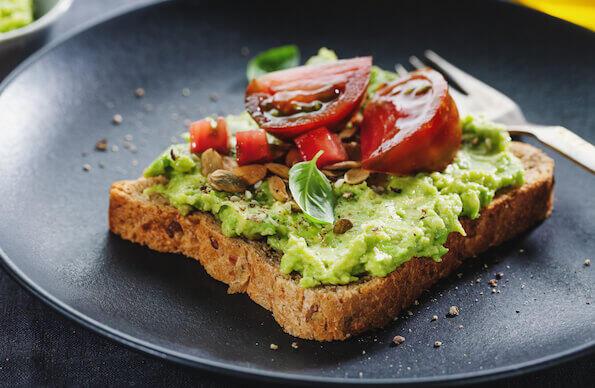 The Breakfast Club
This well-loved London chain has a home right here at the Park on the banks of the River Lea. While breakfast can typically be synonymous with a meat-based fare the Breakfast Club keeps proving this just doesn't have to be the case with some all-star vegan options on the menu. Get stuck into the classics with smashed avocado on toast or try something new like scrambled tahini tofu with vegan chorizo. Feeling hungry? The vegan full English will sort you right out!
No need for eggs here
Absolutely delicious food, great atmosphere and as an almost vegan, I was delighted to see such a huge range of vegan/veggie items in the menu.
Hackney Bridge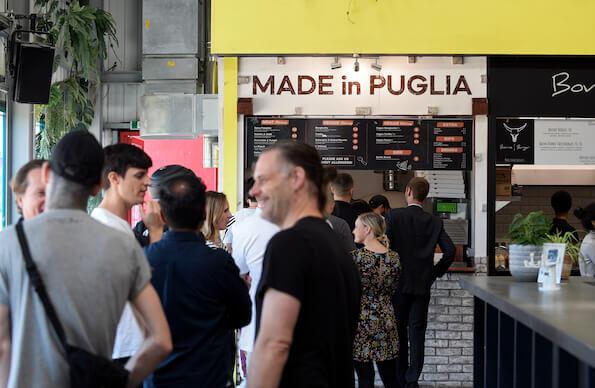 Hackney Bridge
Hackney Bridge is a foodie's delight and that extends to you vegan connoisseurs. The diverse range of food vendors here literally spans the globe and offer so many different choices. Be sure to visit Tamila, a South-Asian eatery which will keep you fuelled up with mouth-watering vegan dishes like Dhal and Masala Dosa. Alternatively, get the true, authentic Neapolitan experience from Made in Puglia who's heavenly pizzas, crafted from double-fermented dough, are easy to make vegan and are bound to leave you craving more.
See all the choices
Heavenly Desserts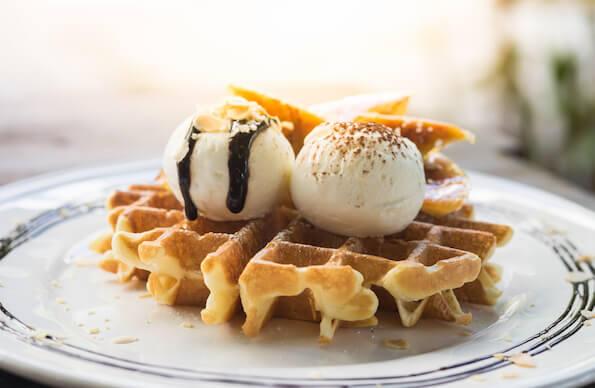 Heavenly Desserts
For those looking to appease their sweet tooth, Heavenly Desserts boasts an exquisite vegan menu. From tantalising mango and passion fruit mochi to exquisite Lotus Biscoff Waffles – there are so many vegan options to choose from! Situated just a stone's throw from Stratford station and Westfield Stratford City, don't hesitate to drop in and embark on a vegan dessert adventure. 
Get messy