Popular Searches:
Keep up to date
Sign up today for exclusive offers and incredible experiences you won't want to miss at Queen Elizabeth Olympic Park.
Sign up now
West Ham at London Stadium
20/08/2023 - 11/05/2024
West Ham at London Stadium
20/08/2023 - 11/05/2024
Experience the exhilarating highs and thrilling near misses of watching West Ham's home games LIVE at London Stadium. Get ready to cheer on your favourite players or belt out a rendition of 'Bubbles' as The Hammers take to the pitch.
Watch action-packed matches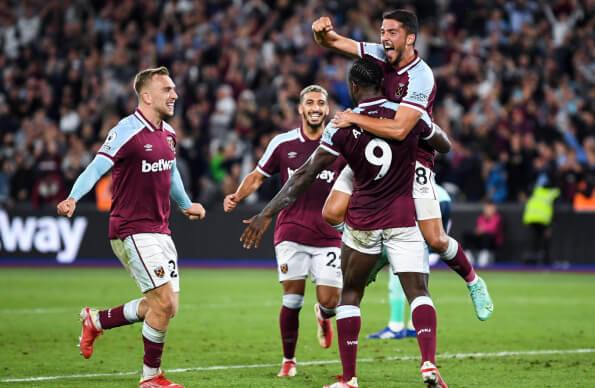 Watch action-packed matches
With over 60,000 fellow supporters, get ready to create an atmosphere of pure adrenaline with the wall of sound helping to carry the team across the line. Whether it's a last-minute winner, a mesmerizing solo run, or perfectly executed team goal – you'll be creating memories for years to come. 
With Premier League action alongside domestic cup matches being played from August - May, there are lots of opportunities to get up close to the drama. Plus, after West Ham's triumph in the Europa Conference league, there will be even more European matches coming to London Stadium this season.  
Will David Moyes' men get the spirit of the Irons firing once again? Get ready for an unforgettable footballing experience live this 23/24 season!
Book tickets now