Popular Searches:
Keep up to date
Sign up today for exclusive offers and incredible experiences you won't want to miss at Queen Elizabeth Olympic Park.
Sign up now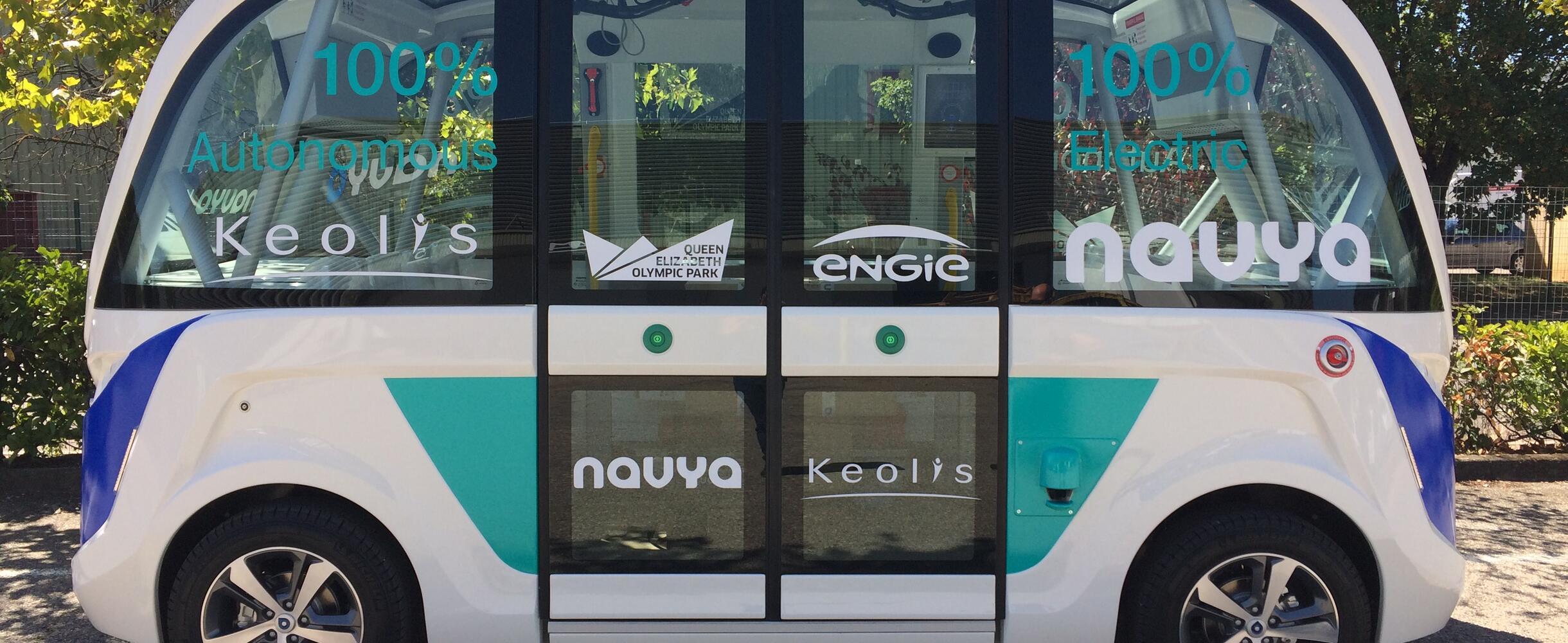 Autonomous Shuttle Bus Trials
Autonomous Shuttle Bus Trials
Story 24/08/2017
Visitors to the Park in September can take part in a self-driving vehicle trial. 
On 19 days throughout September, visitors can test out an innovative new way to explore the Park – on an autonomous shuttle bus, a completely self-driving vehicle.
Those wanting to take part can hop aboard the free service in the north of the Park and experience a new and developing technology. The shuttle buses use state-of-the-art technology, including sensors, cameras and GPS mapping to navigate the route. And while there will be an operator on board to answer questions, the service will be completely autonomous, so everyone on board can sit back, relax and enjoy the scenery.  
Developed by Navya, a leading name in the progression of smart and sustainable mobility solutions, and delivered at the Park by Keolis, a leading global transport operator, with the support of Engie, Here East and Our Parklife, the 100% electric vehicles are being tested in response to the increasing demand for smart new mobility solutions for busy urban environments. Keolis and Navya have already been trialling the vehicles in France, USA and Denmark and are looking into the possibility of using them in a range of locations including airports, university campuses and shopping centres.
As a centre of innovation and sustainability, Queen Elizabeth Olympic Park is the ideal location to trial this new approach to advanced mobility. Working in partnership with London's clean-tech industry, the Park is rapidly becoming a world-leading test bed for trialling new approaches to meeting the global city-based challenges of our time. This autonomous vehicle trial is the first in a programme of initiatives that will lead to the trialling of fully autonomous, road-worthy vehicles on the Park by 2019.
Trial Dates:
Wednesday 6 to Friday 8 September 10am to 5pm
Monday 11 to Friday 15 September 10am to 5pm
Sunday 17 to Friday 22 September 10am to 5pm
Monday 25 September 10am to 5pm
Wednesday 27 to Saturday 30 September 10am to 5pm
Please note that visitors don't need to pre-book their ride (just turn up and hop on at the Timber Lodge Cafe!) and the vehicle will stop at the following points around the Park:
Lee Valley VeloPark
Timber Lodge Cafe
Copper Box Arena
Here East